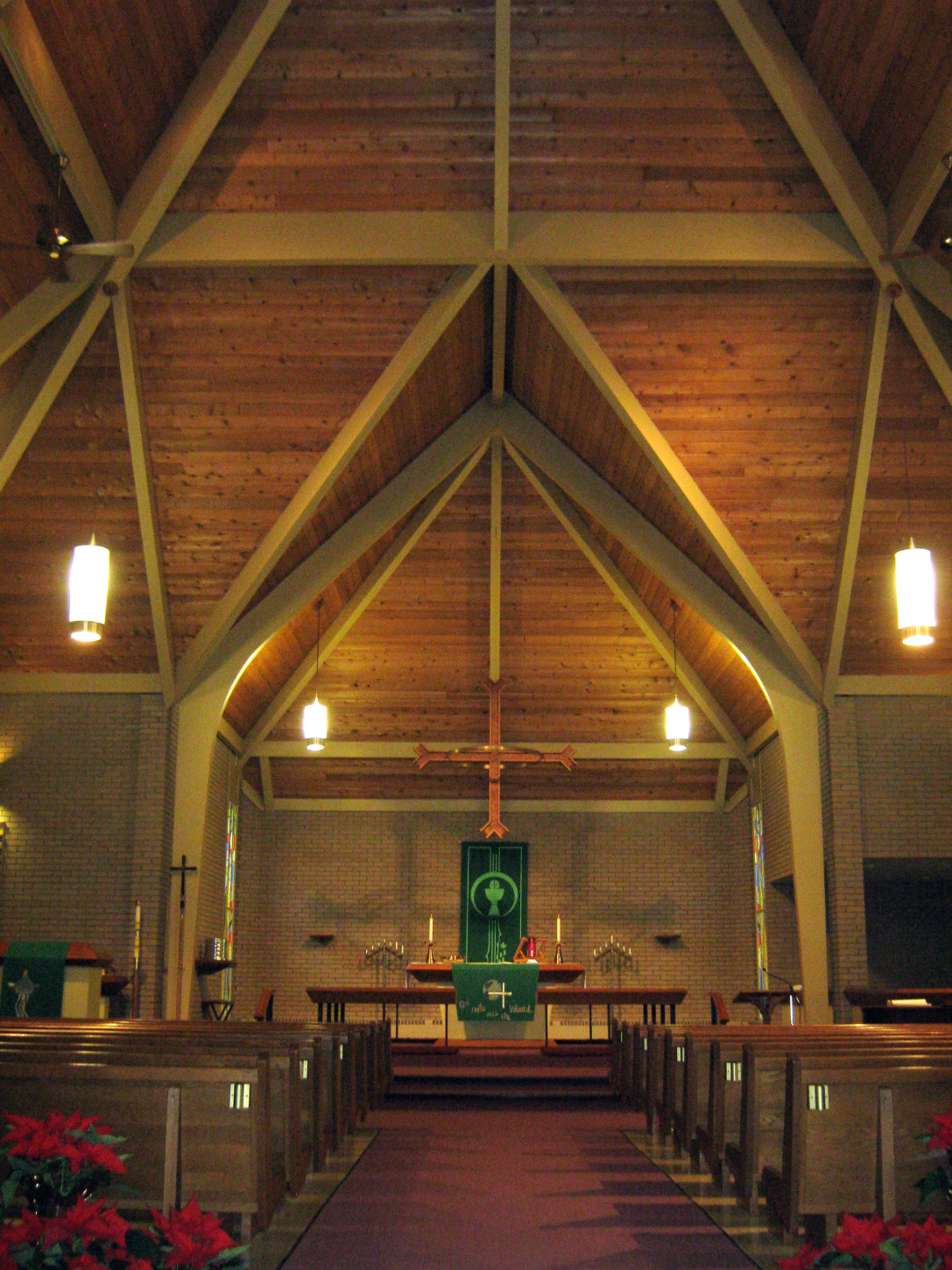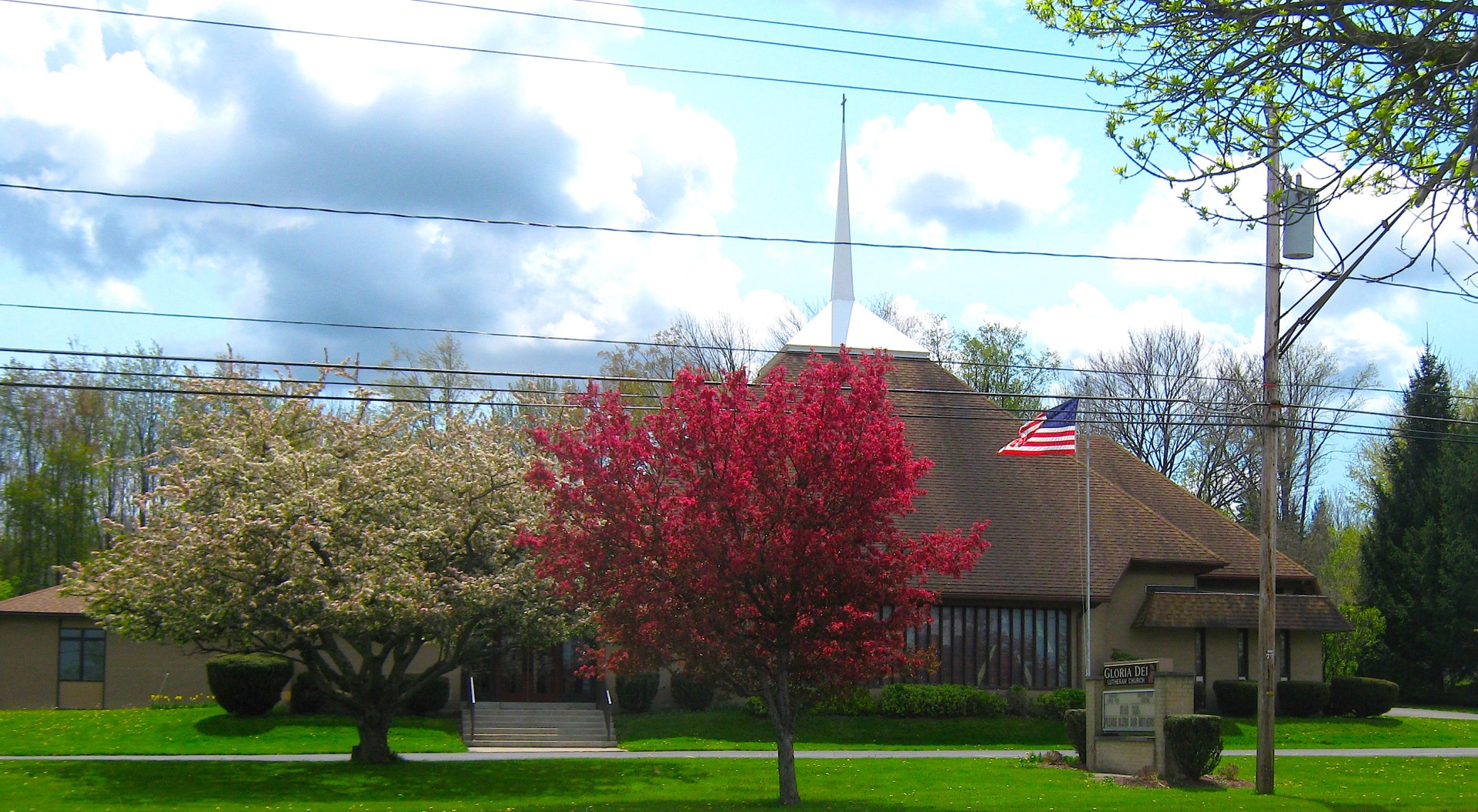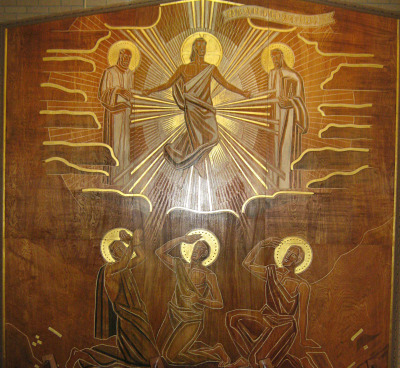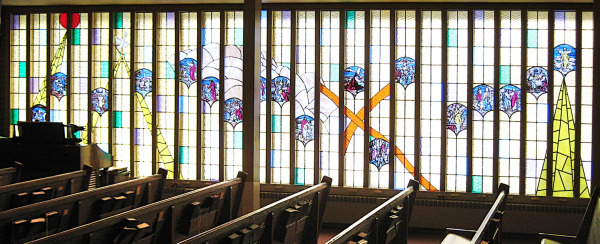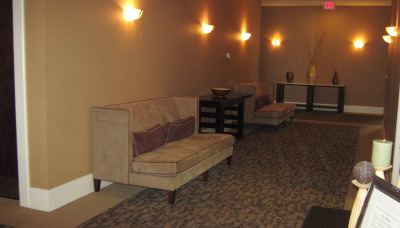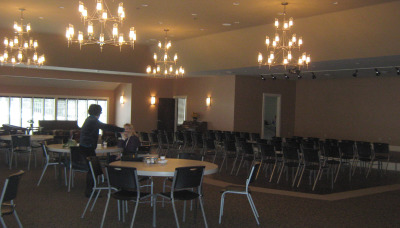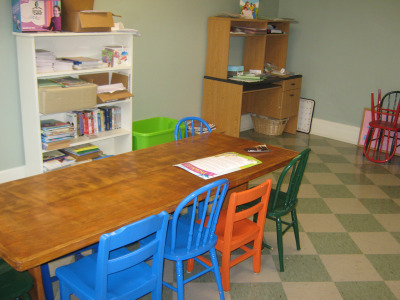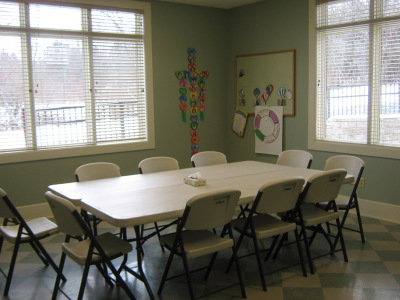 Meeting Rooms for all sizes
A  deco style mural by Danish artist Benny Collin decorates the sanctuary. Other Collin's Murals are in Providence RI & Torrington CT.
Local artists Jon & Jean Pearson created the stained glass windows that illuminate the front of our church. The panels are designed to tell the story of the life of Christ.
This inviting space was added to the church in 2007.  Share a cup of coffee, a pancake breakfast, or a pot luck dinner.  The social hall has hosted Mother's Day Tea, musical recitals, weddings, and funeral luncheons for our church family. 
 Our four meeting rooms are used for Sunday school, Angel Circle, Church Council Meetings & so much more, from AA & Aspire to Driver Education,  Card & Majong Groups.
The Gloria Dei Sanctuary is a Scandanavian Modern design crowned with a central spire supported on wooden beams. We unite to give God Glory through Christ in this spiritual space focused on a four sided altar where we share the Lords Supper. We invite you to join us on Sunday morning.     Services at 8:30 and at 9:45.